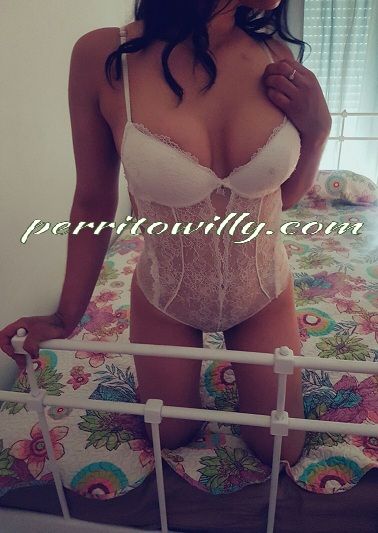 SOFIA I am a beautiful Latina from 19 years! My name is Sofia and I will only be available for a few days since I am not from Madrid. I am very beautiful, friendly and I am eager to start my adventure in this world since I had never tried it before. I like men...
read more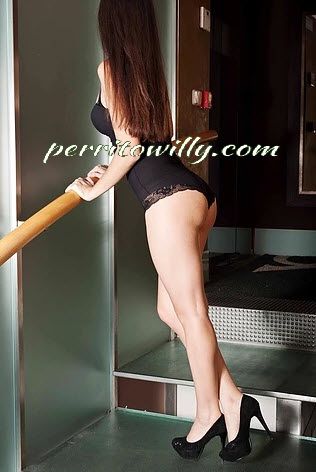 KSENIA Ukrainian masseuse of 20 years. Friend of Sasha. Qualified masseur and registered nurse, medical student. Tall, thin, silky smooth skin. Experience as an erotic masseuse. Elegant, delicate and sensual. Professional massage combined with eroticism ....
read more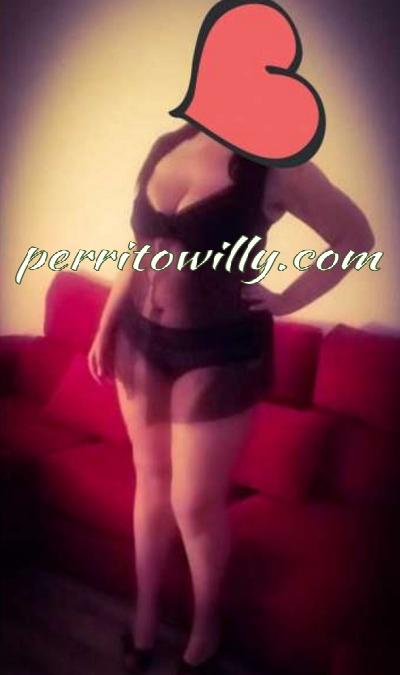 ELENA Hello guys! I am a Spanish girl who is starting. I have 27 years, I am chubby, tall, beautiful, brunette, with good chest, nice, very complacent and natural (I like to be myself to feel comfortable and that you feel the same). I'm independent and ...
read more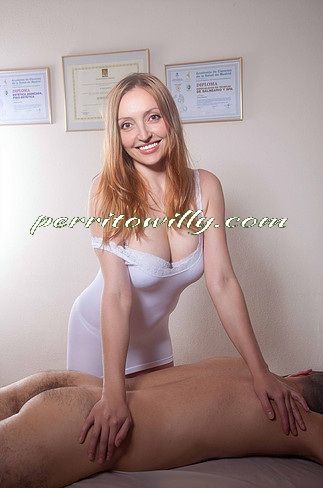 EVA Russian masseur of 25 years. Chest 110 natural. 170 high. 57kg. Feet size 37. Green eyes. True goddess in erotic massage art. Discover new techniques and new sensations with me that you have never experienced. Erotic massage more complex than ever ...
read more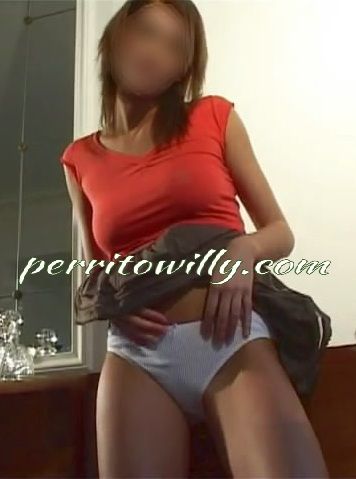 LORENA Absolute privacy. Hello guys I am Lorena, exclusive masseuse and now starting in services as an escort, my ad is for very special men my treatment is exquisite and my total involvement, I am independent, I am not agency or home. Apartment...
read more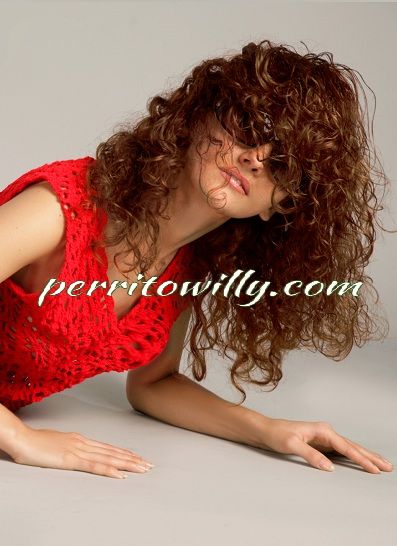 ELENA Very beautiful girl, Russian of 25 years. 1,60. 45kg. Qualified masseur with experience. Really miraculous hands. Contractures disappear immediately. Relieves pain from the 1 session. I will make really good massage of any part of the body. For...
read more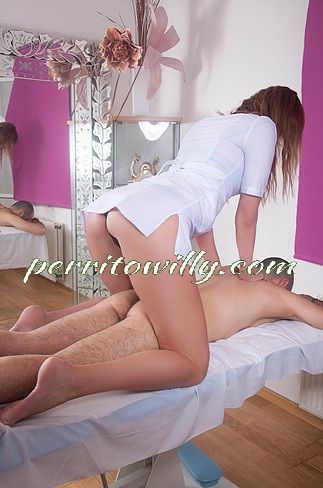 SASHA I am your Erotic Masseur Sasha. Masseur qualified in sports massage. A Russian without any doubt. 23 years. Very high - 190 without heels. 74kg. Feet of size 41. Professional volleyball player. With all muscles well marked. Strong and firm body ....
read more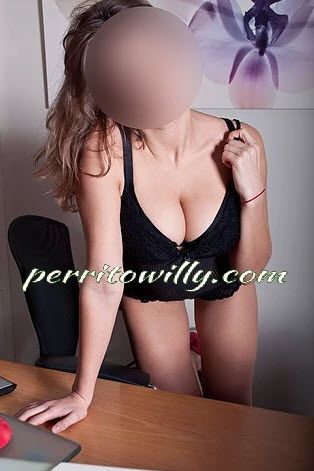 SASHA Beautiful and sensual Ukrainian masseuse titled, smooth skin and natural body without operations, is a registered nurse. It has very strong hands and at the same time soft, delicate and relaxing that transmit healing heat, with great energy and strength. Let yourself be carried away ...
read more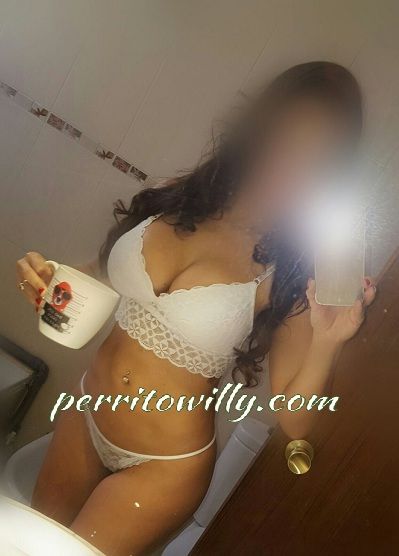 LOLA Hi, guys, I'm Lola, an Argentine girl with a very attractive body and a very attractive face (the dog asked me to post as many more photos, and here I leave you an extensive photo report so you can get to know me, I hope you like it). I do a lot ...
read more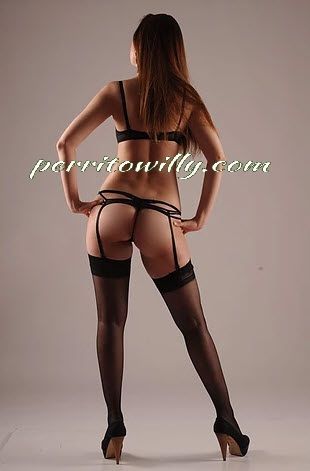 IVONNE Colombian masseur of 25 years. Tall, thin, friendly, affectionate. Titled in Balinese and Hawaiian massage. Tantric masseuse. Professional in control of ejaculation. Experience in BDSM - it will be your perfect mistress! With hands that transmit absolute relaxation, something ...
read more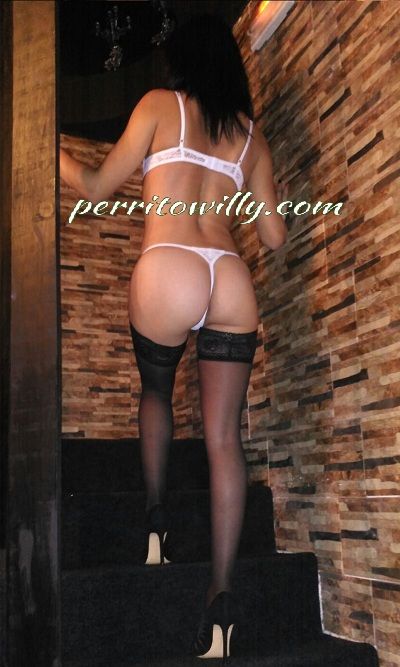 ALEJANDRA Hello, my name is Alejandra, I am a young lady, thin, with a small but well-placed chest, an upturned ass and a wasp waist. Vicious, morbid, educated and elegant I love sex and I enjoy it with you! In my appointments I am very dedicated, besucona and ...
read more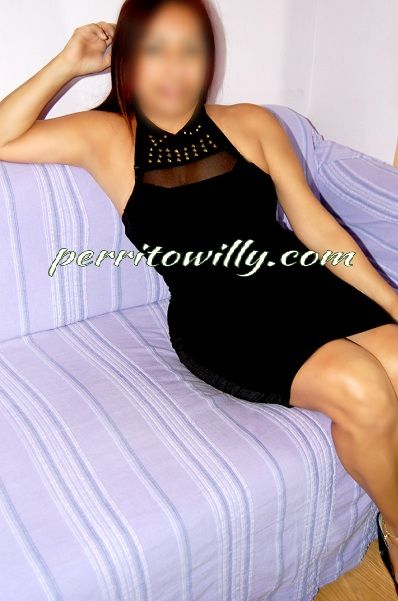 CLAUDIA Hello to all the guys from Madrid, my name is Claudia and I am a lovely, affectionate, kind, lumi latina and I do all the services, like anal sex and natural French running in my mouth. I offer you girlfriend kisses with tongue and I receive you in my private apartment and ...
read more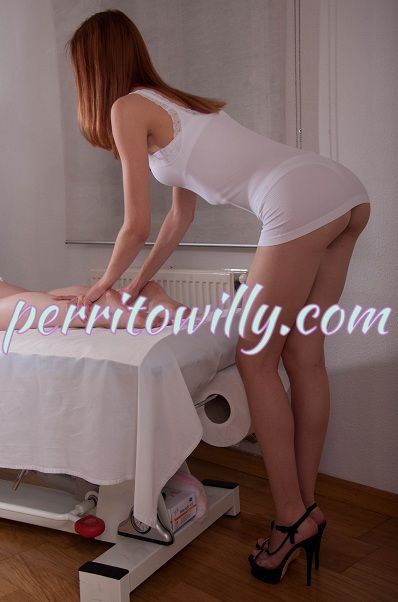 NATY Naty Russian masseuse of 20 years. 1,70. 43kg. Striper dancer will show you how a girl can be so sensual and feminine. He is in Spain for the first time. Show him how a Spanish male is. Surprise her with your deal. Highly relaxing and anti-stress massage ....
read more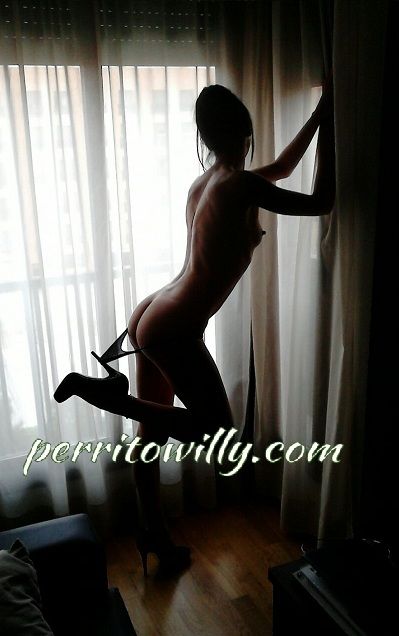 EVA My name is Eva, a Spanish girl from Madrid, 37 years old, very nice, educated and very vicious, my measurements are 88-60-92, 1, 70cm high, size 34. I can guarantee that nothing will give you as much pleasure as feeling your member piercing my throat. I make throat ...
read more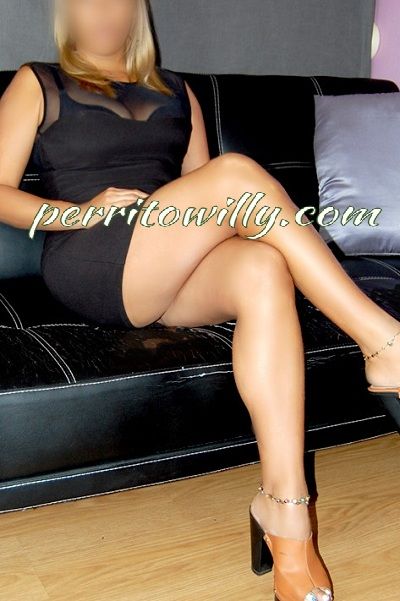 NATALI I am a wapa and discreet girl of 25 new years in Madrid, I consider myself very horny, I get wet super fast with the first caresses. If you come you'll like everything without rubber and until the end and you fuck me in the postures you want. I receive alone I invite you to a ...
read more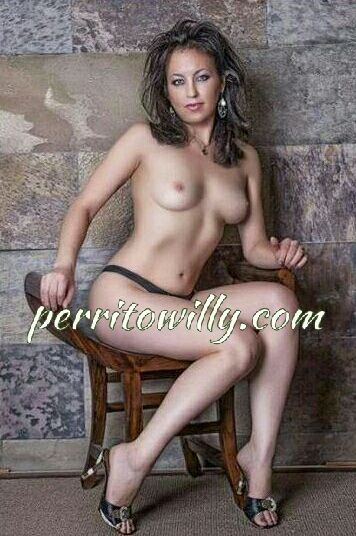 NATACHA Attractive russian girl with beautiful natural tits, sensual, impunity in bed. My photos are real and my services complete, everything you want less Greek. I do not answer wassap only calls. Services: Natural French until the end. Kisses with ...
read more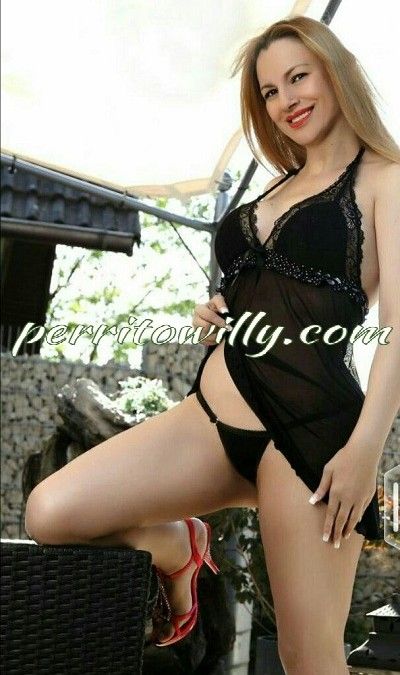 SARA I am a very attractive woman of 30 years, hot and complacent to the maximum, super morbid and partying, I put lokita and horny lost when I'm with you partying and I look for your mouth with passion while we fuck. First of all I am a discreet woman without deception or ...
read more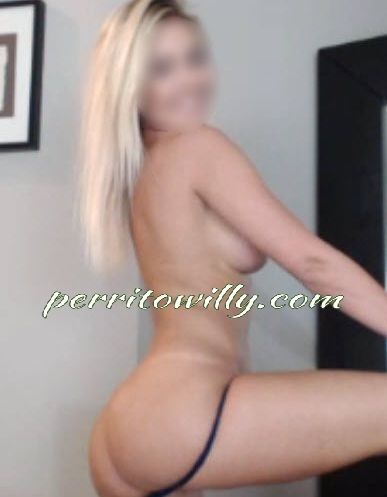 PAULA I want my body to leave a mark among the hot men of Madrid, I will be at the height of any sexual proposition that you make me, I give myself to the maximum and I do not put any problems in bed. I am super hot, I love making fellatio to serious men and ...
read more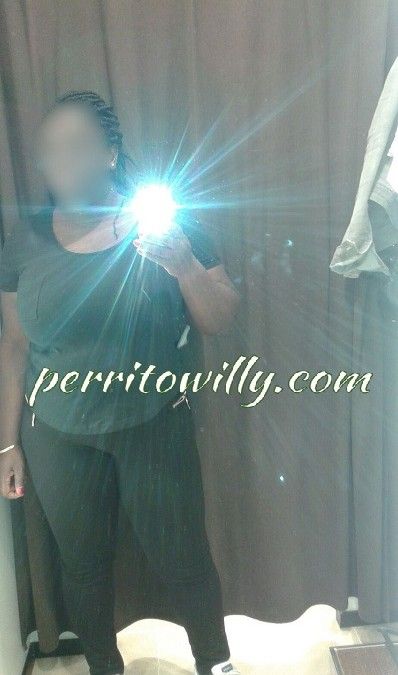 FATIMA An independent girl from 32 years, friendly and attentive, she makes relaxing, sensitive, anti-stress massages, if you want to disconnect and have a nice time. I'm Fatima call me or send me a whatsapp I answer all the messages. I attend at home and ...
read more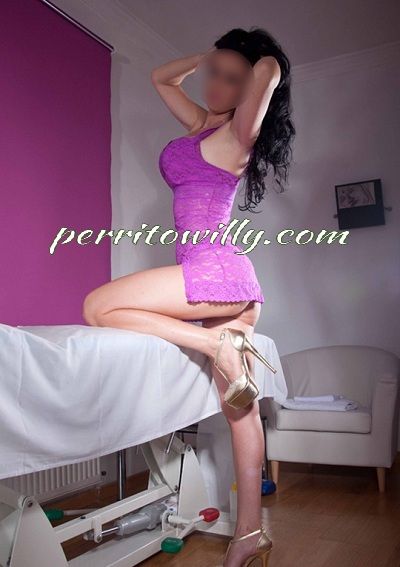 MILA Ukrainian masseuse from 25, recently arrived in Spain. Former professional model. Real photos. Measures: 90-62-90. 1,75 without heels. Blue eyes. Titled! Experience and very good hands. Training received in the USA and Israel. It will surprise you on every visit. Knows...
read more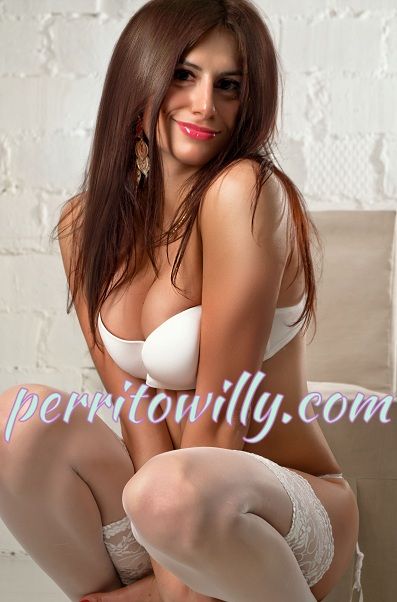 KATIA 25 masseuse recently arrived in Spain sensual very hot. 1,73 without heels. Of Saint Petersburg Experience as a masseuse 7 years. SUPER LARGE FEET - REAL 41 SIZE. Paradise for fetishists. Also good therapeutic therapeutic massages, ...
read more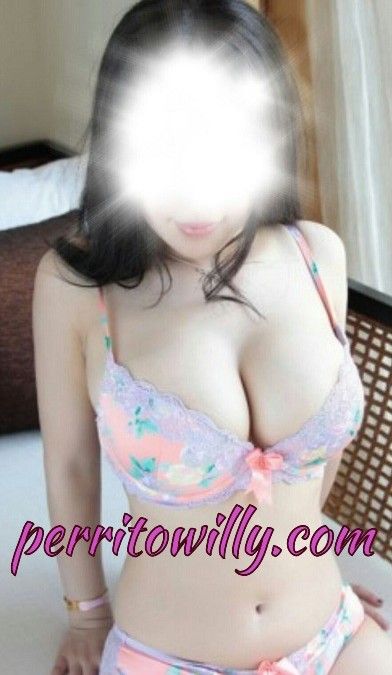 SARA Hello, I am a qualified masseur, very sweet and affectionate. I perform all kinds of massages, including relaxing, sensitive, decontracting, erotic, body to body, prostatic. The place where I perform the massage is beautiful private, intimate with stretcher ...
read more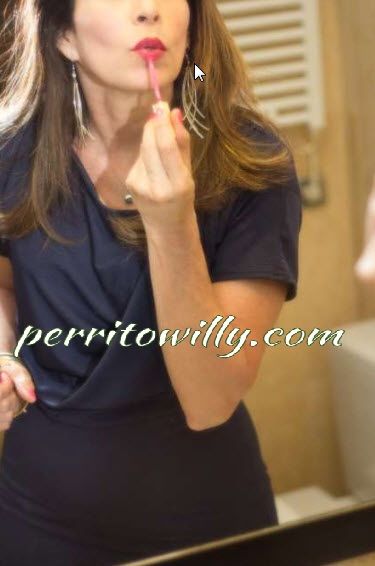 LAURA I am in Madrid to please you, I am a very attractive mature woman, if it makes you morbid to run into the face of a pretty woman and with class come and do it you do not know what I enjoy with the facial fuck. I love that you penetrate me with my panties on, I'm one ...
read more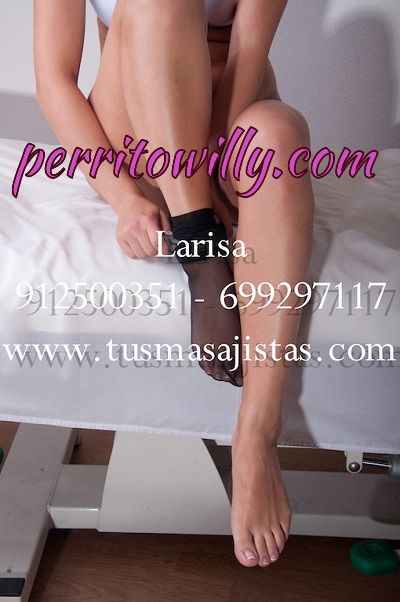 LARISA Hello! I'm Larisa. Russian-Siberian masseur by Dalniy Vostok with oriental features. I have 27 years. Mido 1,73. Chest - 90. Feet -40. I really enjoy giving massage. I really get pleasure when I touch and they touch me. Because it's when we can exchange ...
read more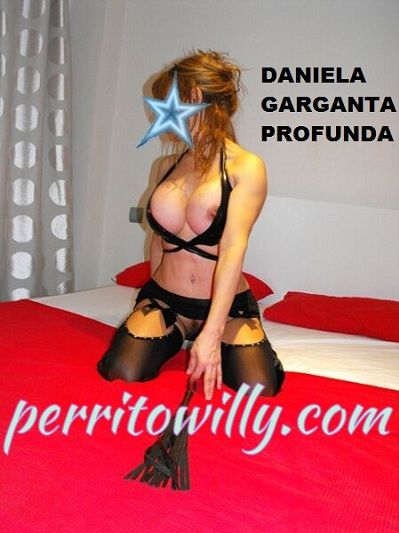 FLAT IN GUILLERMO DE OSMA AGAIN TO YOUR DISPOSITION. Pretty, vicious with deep throats, Spanish and Latin from 18 years, skinny, busty and culinary for all tastes, super complacent, discreet and besuconas., Everything you ask: trios, ...
read more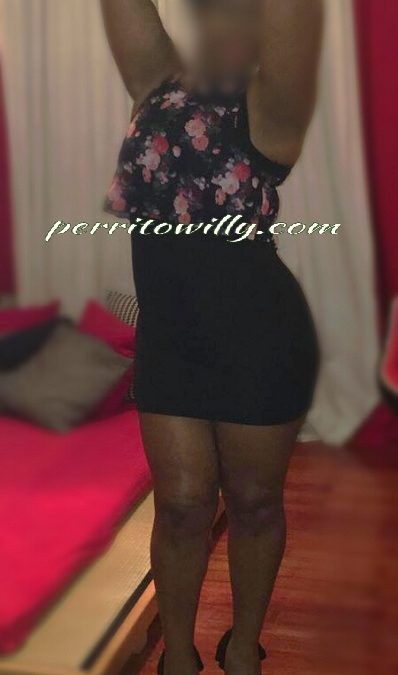 DENISSE Hello, I am a very nice professional masseur, my name is Denisse, I am a discreet and calm brunette girl, I give excellent massages on a stretcher and tatami. I have apartment in cuzco, nice clean and conditioned so that we are comfortable and calm ....
read more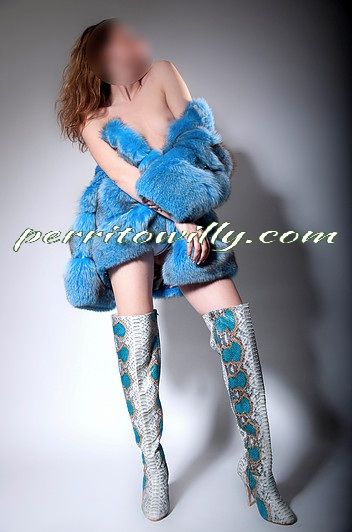 ALINA Russian masseur of 20 years. 1,60. 47kg. Feet 36. Experience in Russia as a masseuse. Their massages are very different. With special techniques. Relaxing with the feet. Prostatic massage For submissive person. And also new massages such as "Horse baths ...
read more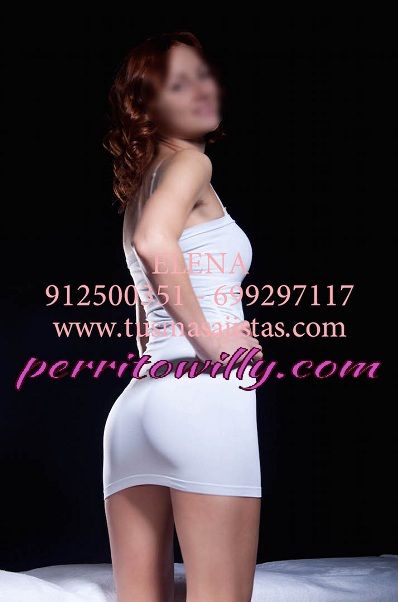 ELENA Massage of 25 years. 1,60. 45kg. Qualified masseur with experience. Relatively miraculous hands. Contractures disappear immediately. Relieves pain from the 1 session. It will make really good massage of any part of the body. To treat pain ...
read more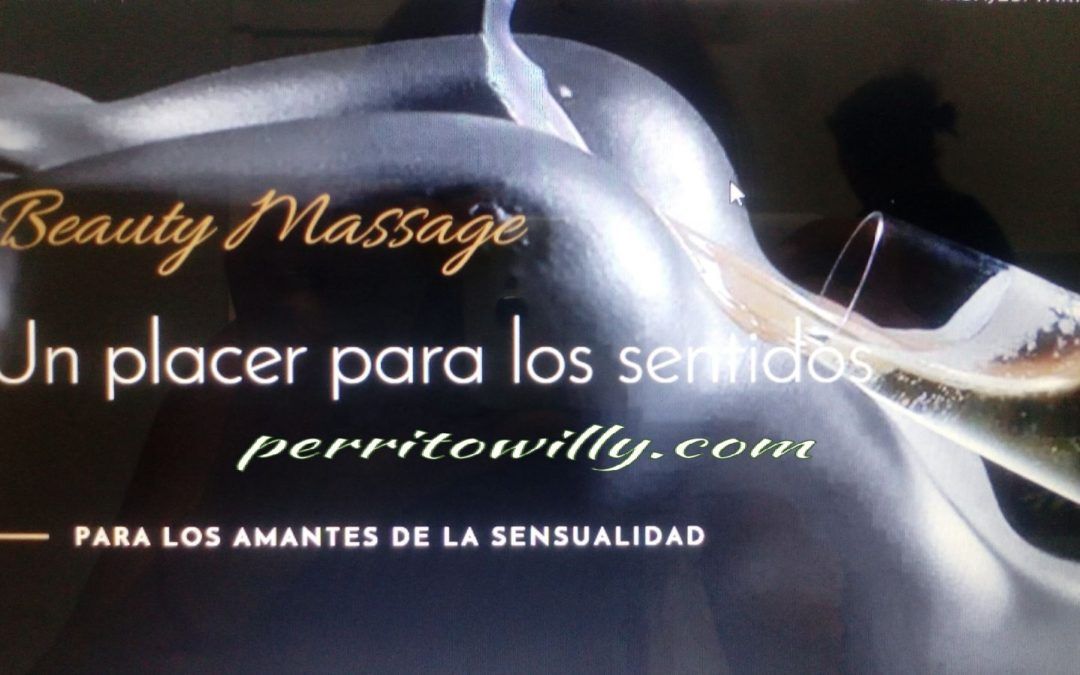 WORK FOR MASSAGE MADRID CENTER Beauty Massage exclusive massage center located in the center of Madrid looking for ladies who want to work in an ideal environment for tranquility and comfort, no matter experience. We work by day, from Monday to Friday, the ...
read more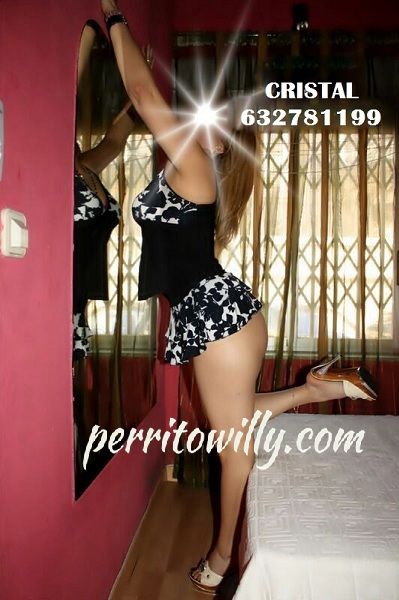 CRISTAL Hi honey I am a woman of the sexiest, kind and loving 38 years, I do anything but Greek, my delivery is absolute I would like to be fucked and pampered as I will do with you, I will treat you exquisitely and spend an unforgettable time my part...
read more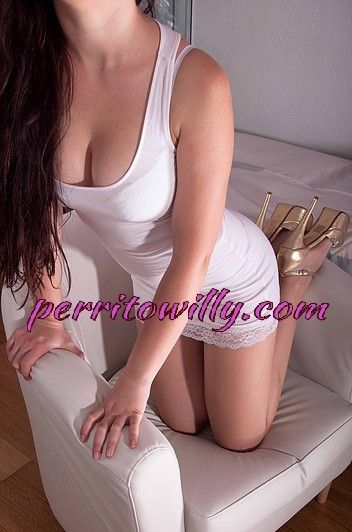 MERY Ukrainian masseuse of 18 years, from 1,72. Feet 38. Just started in the world of massages. White skin, blue eyes will not leave you indifferent. I'm a little bossy and I like obedient men. Totally natural beauty, youth, innocence will make you ...
read more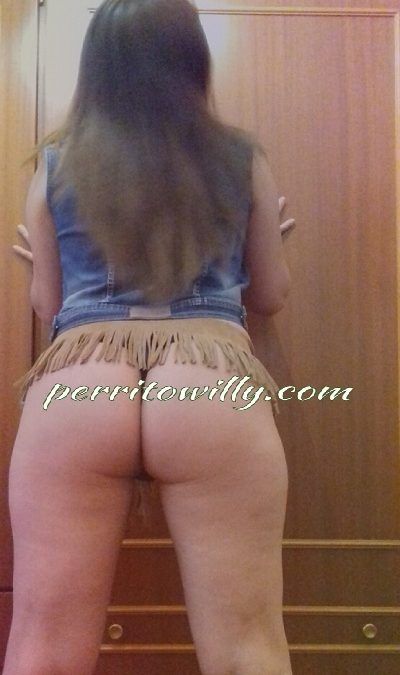 VERONICA Hello guys, I am Verónica, a professional masseuse. I offer you a very well done massage on both sides. I am a horny mature and I am in the Cartagena area working alone. I am independent, affectionate, timid, and very morbid and complacent, I ...
read more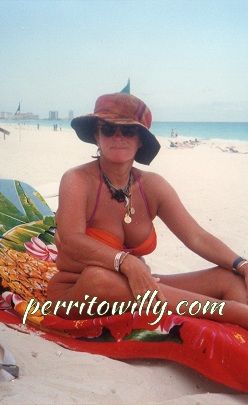 PILAR I am a mature 59 years and I receive alone in my private apartment. I am a very beautiful, sexy, involved and very accommodating woman. My photos are homemade, from my photo album and without retouching. If what you are looking for is experience and good treatment I will be your company ...
read more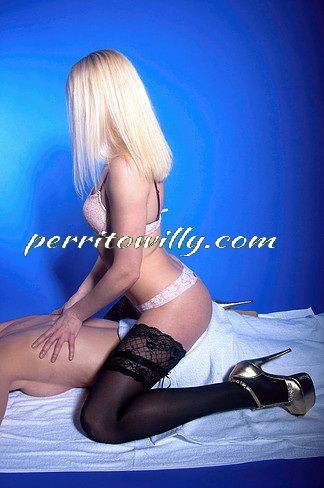 IRINA Ukrainian erotic masseur of 28 years. Delgado pretty blonde, with blue eyes. Height - 1,67. Feet - 38. For me there are no bad men, there are women who do not know how to treat men. I know everything you need from me and I will know how to give it to you. Stop...
read more